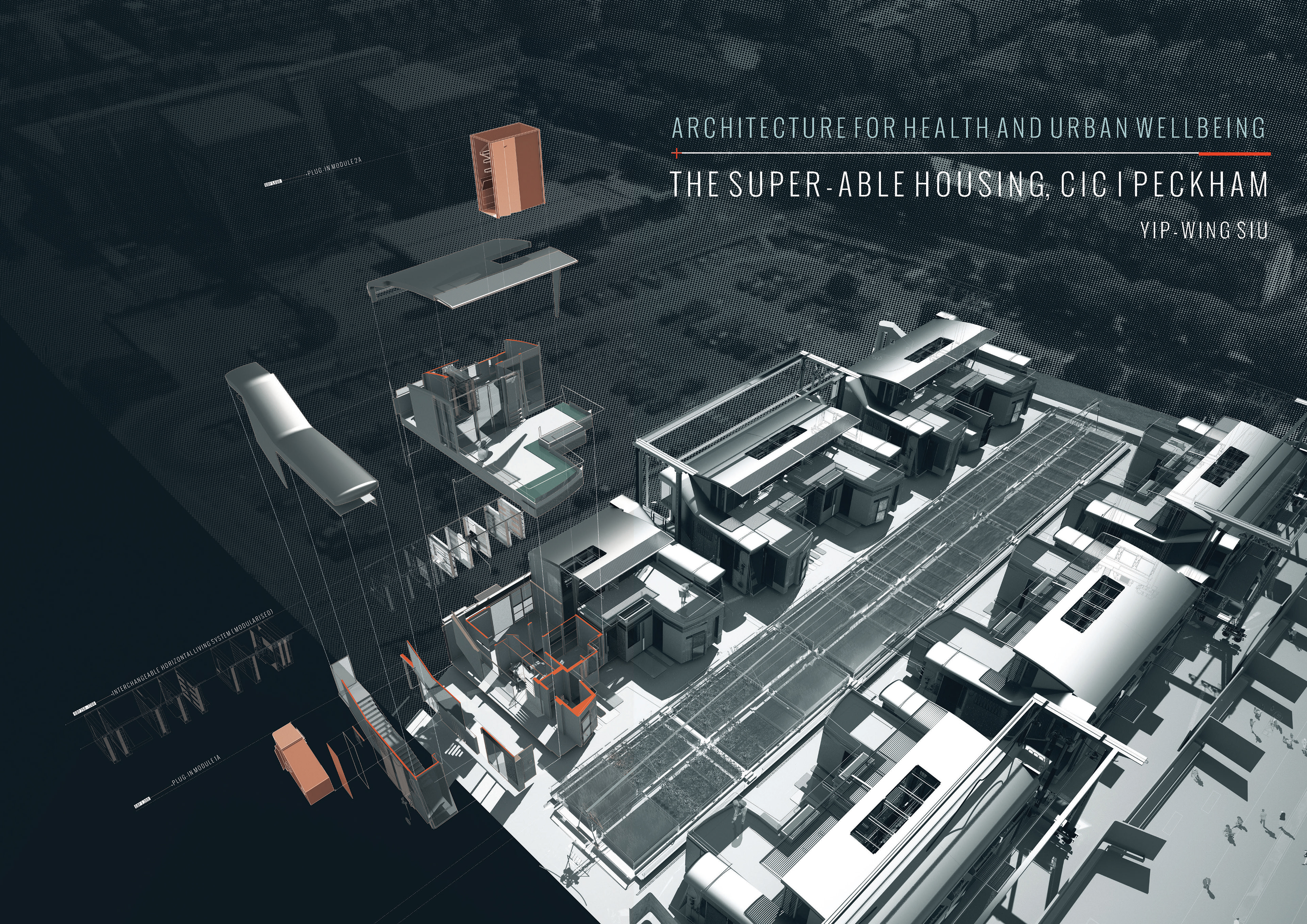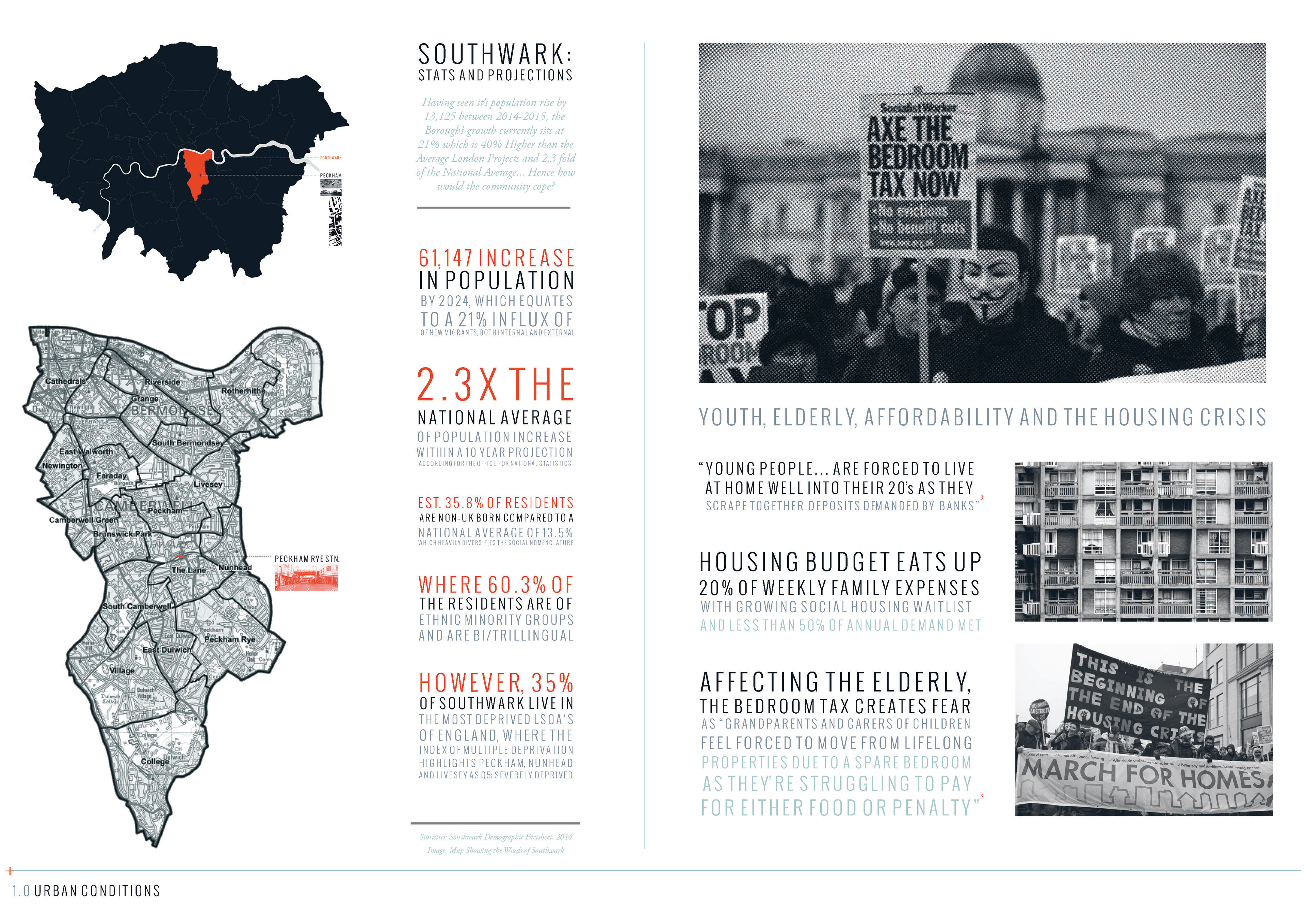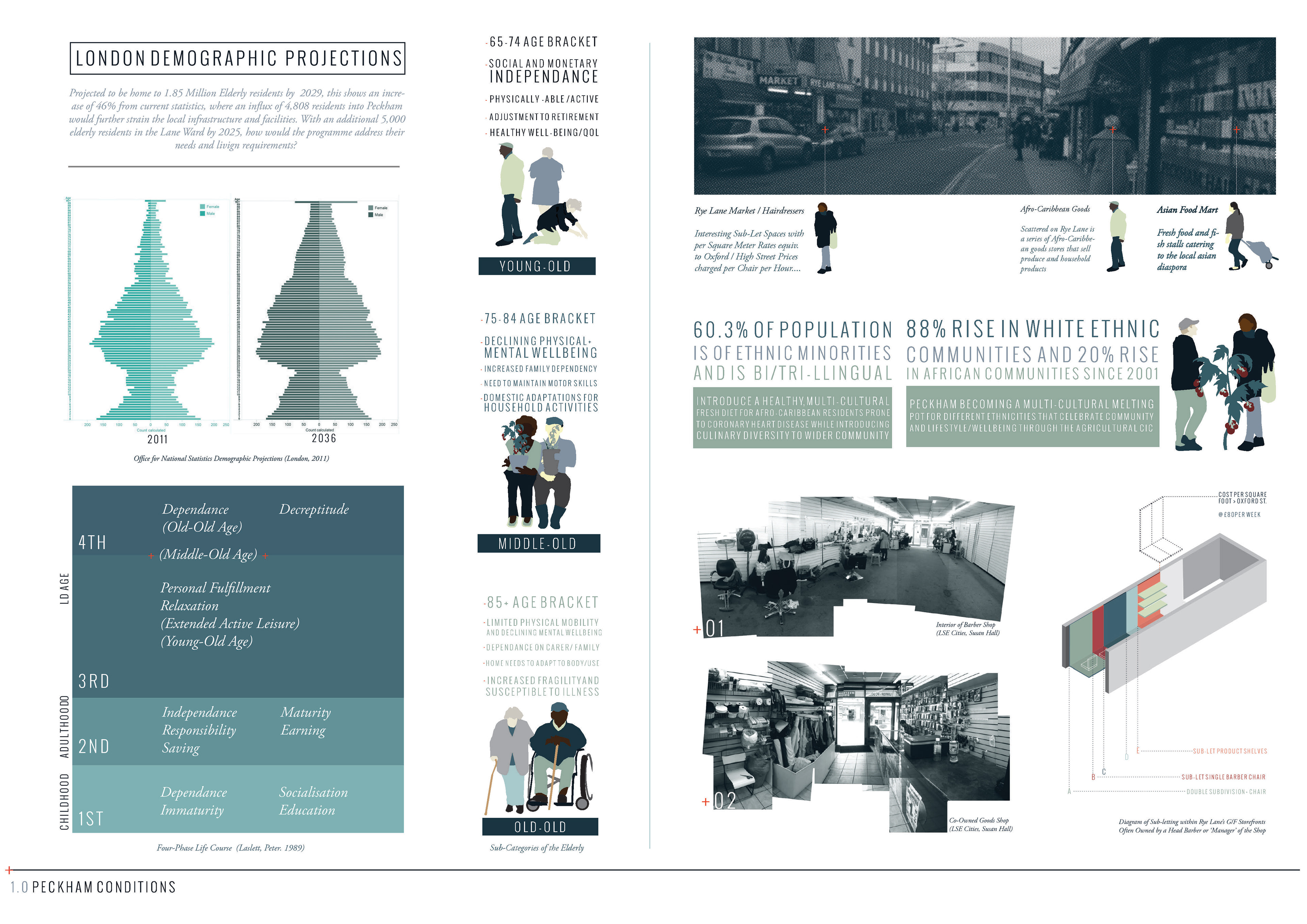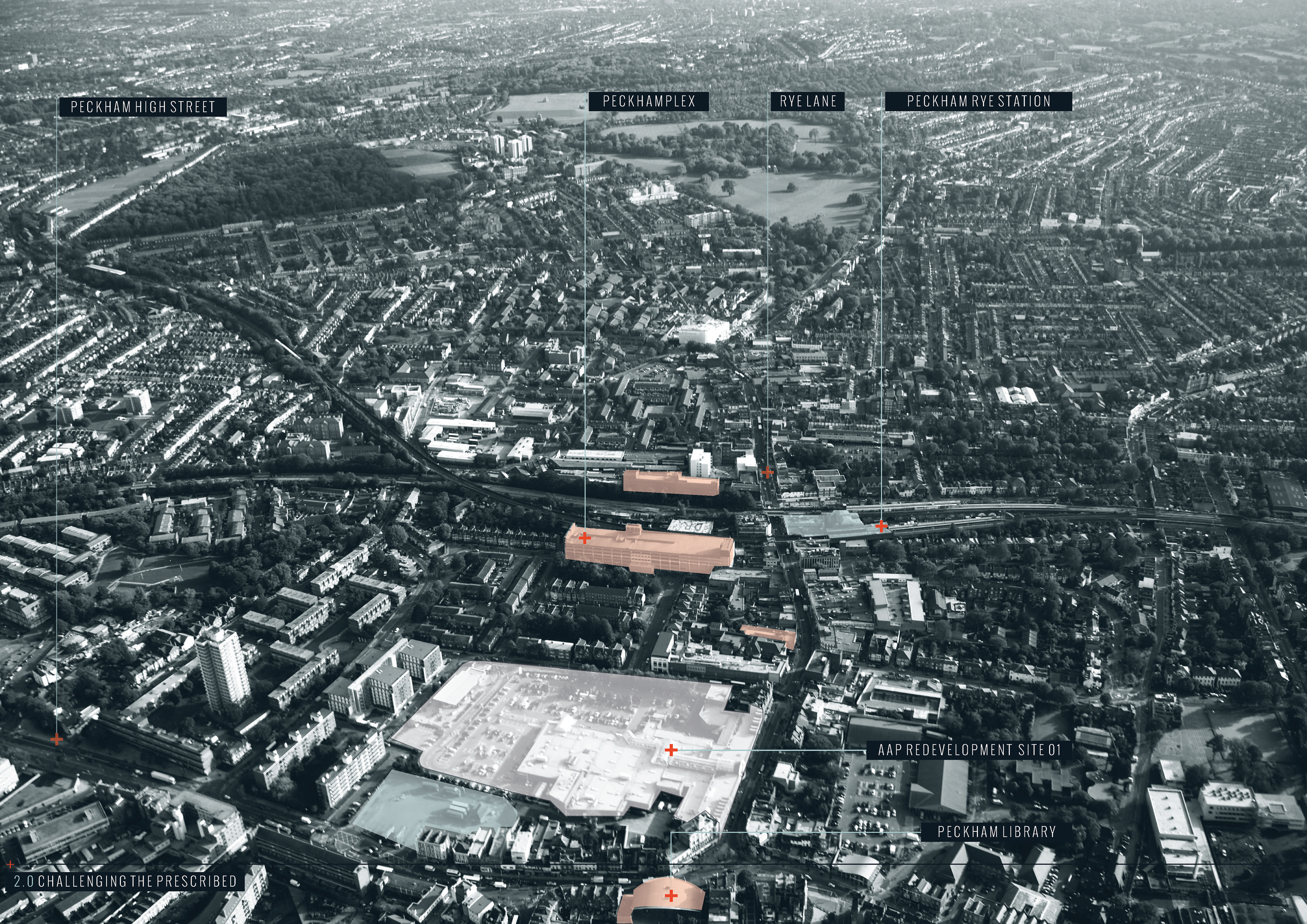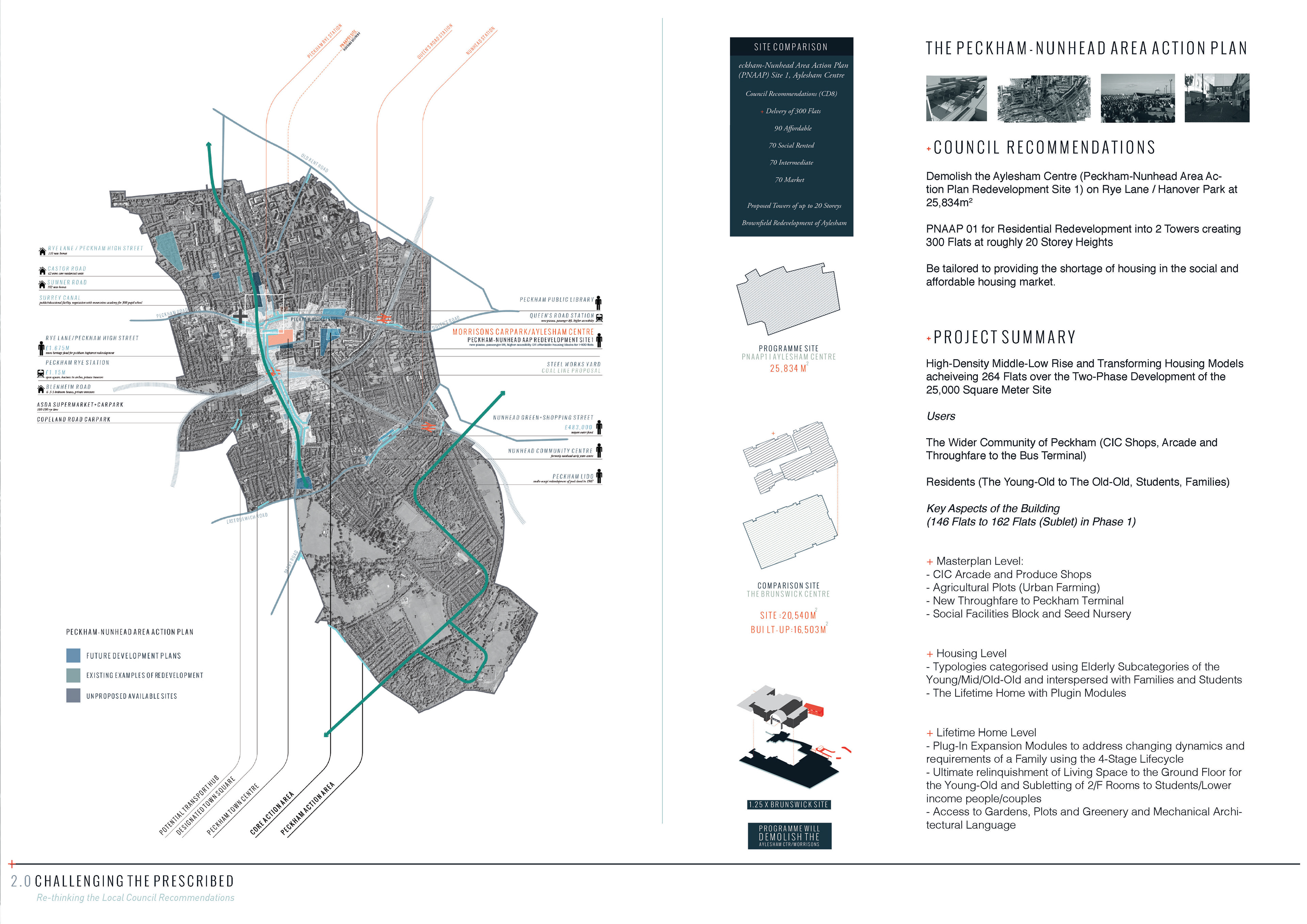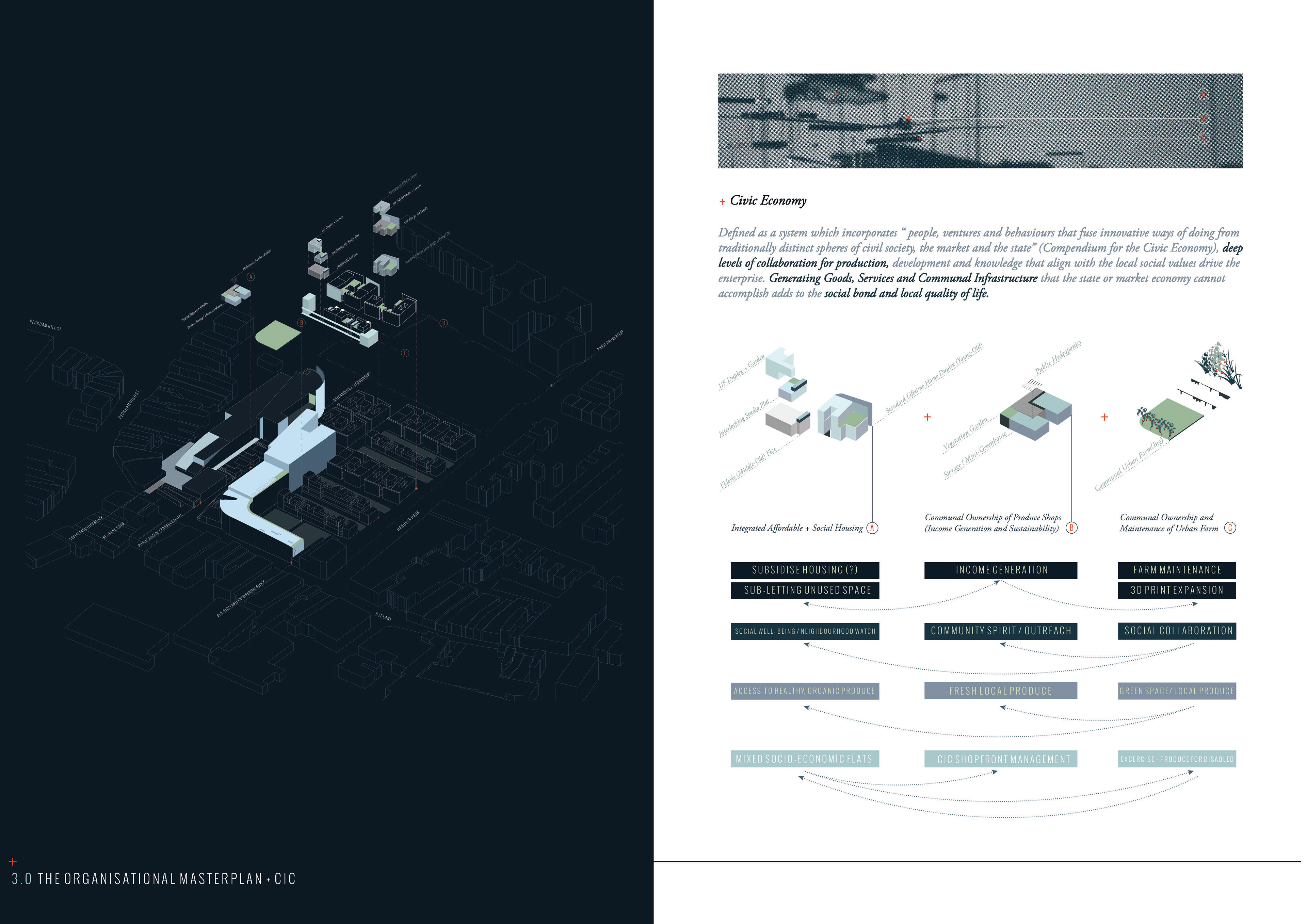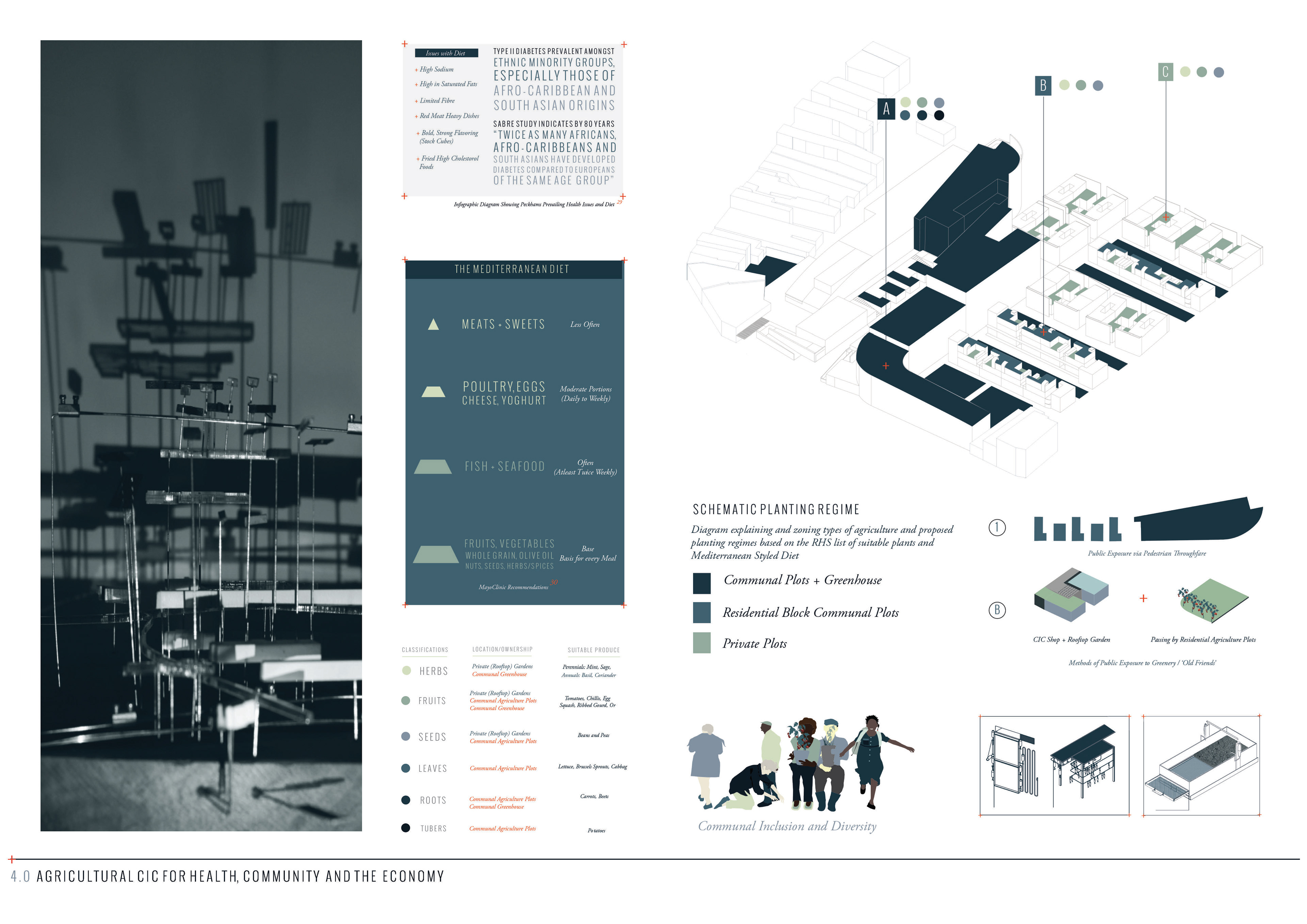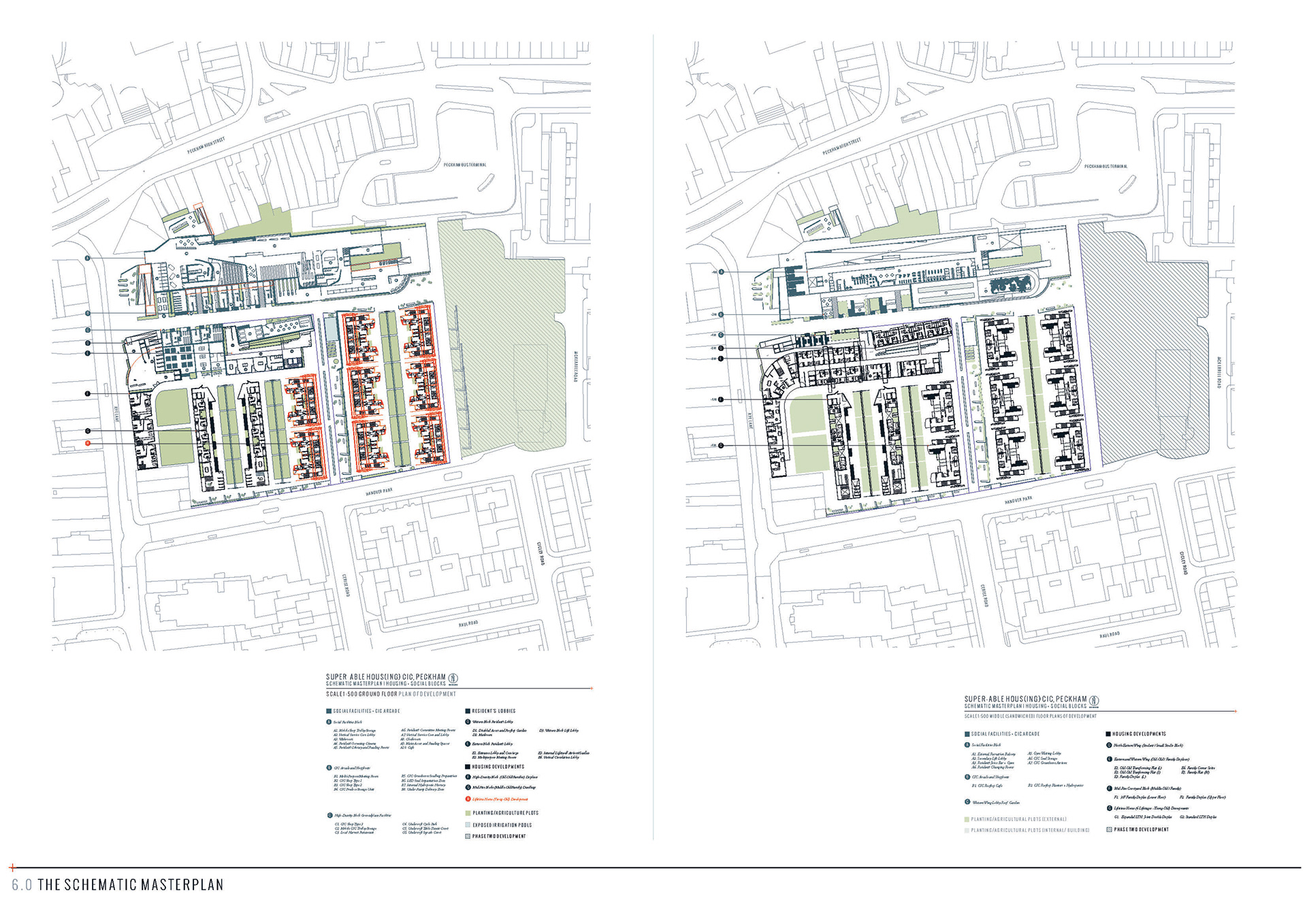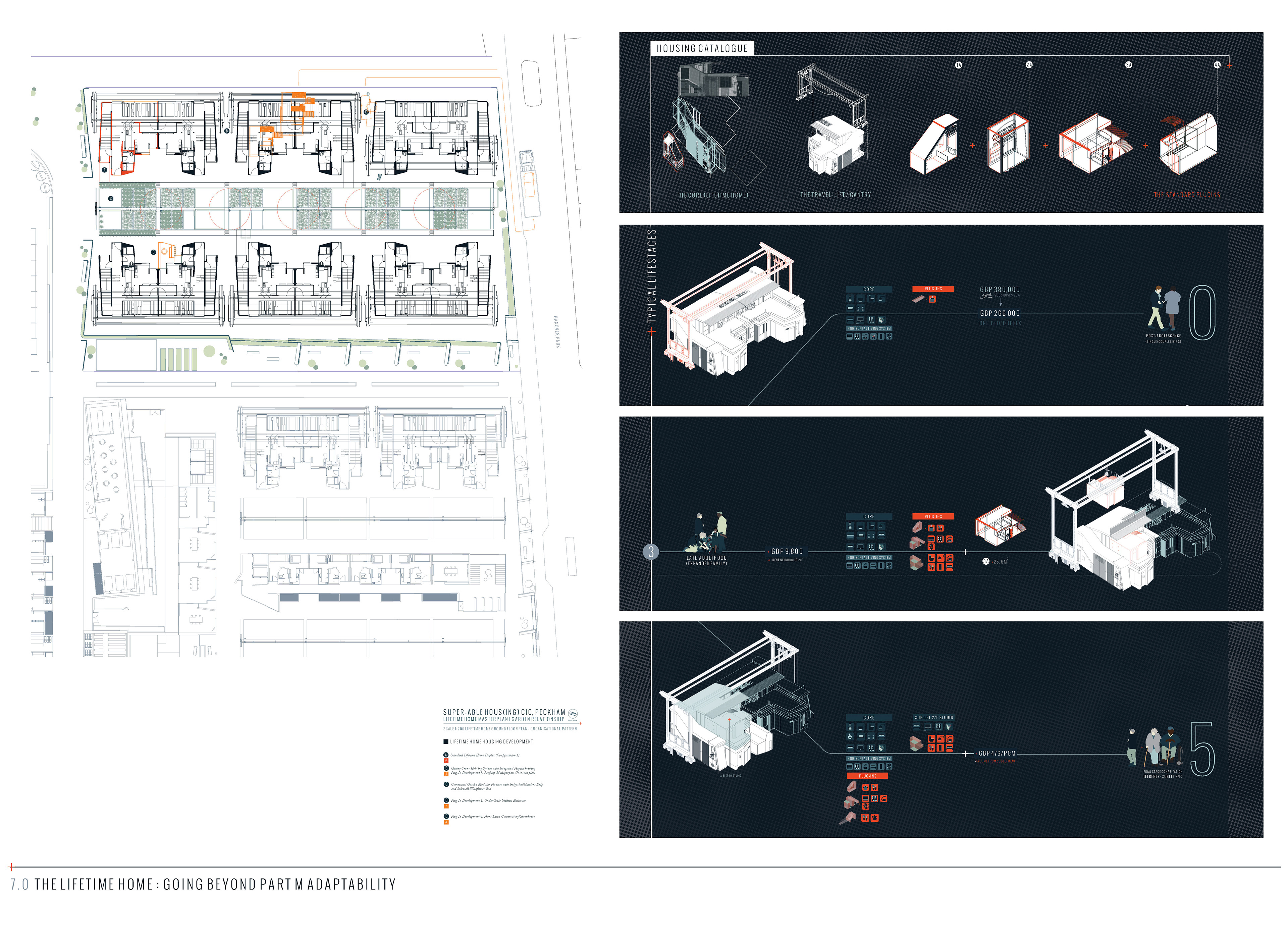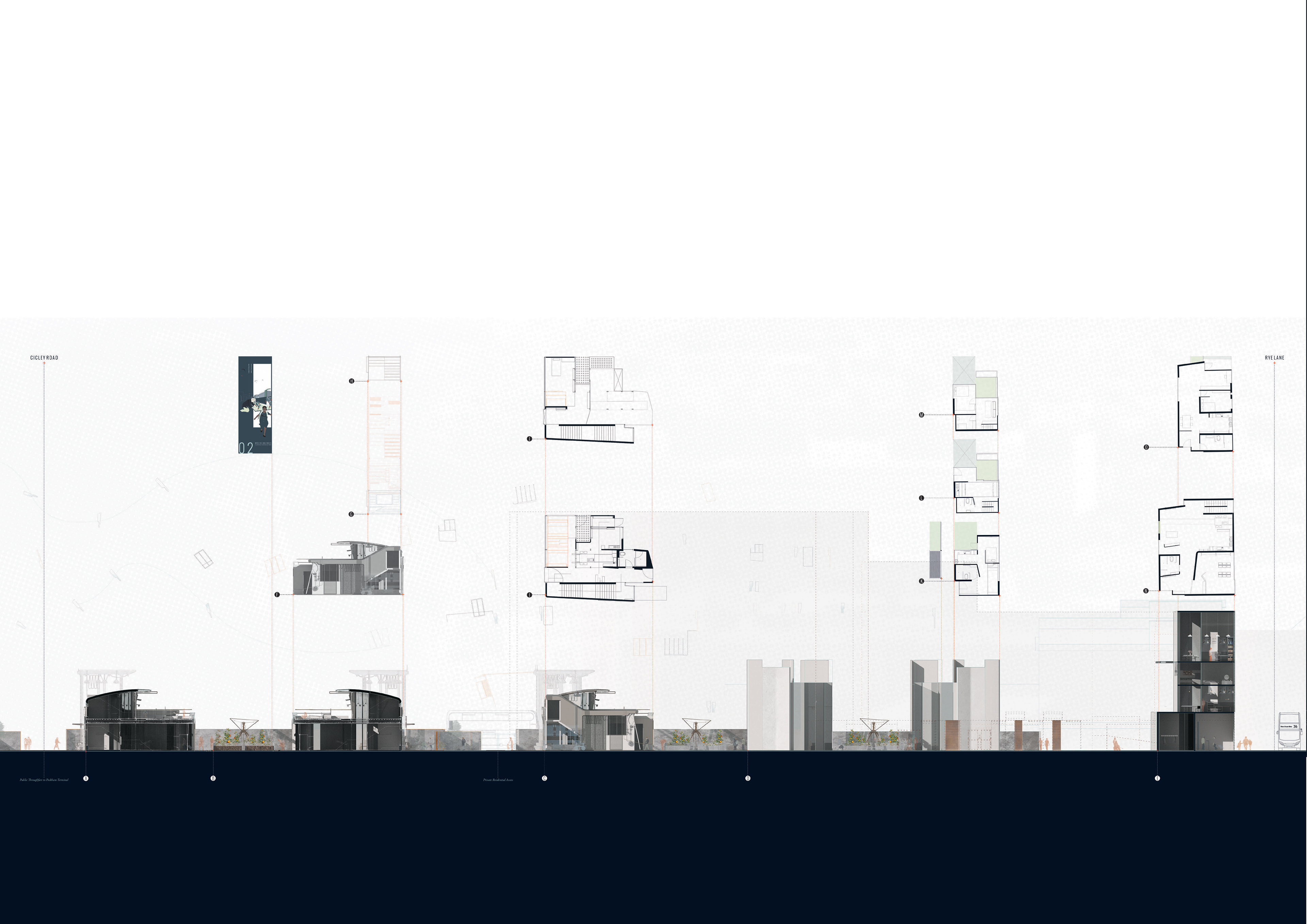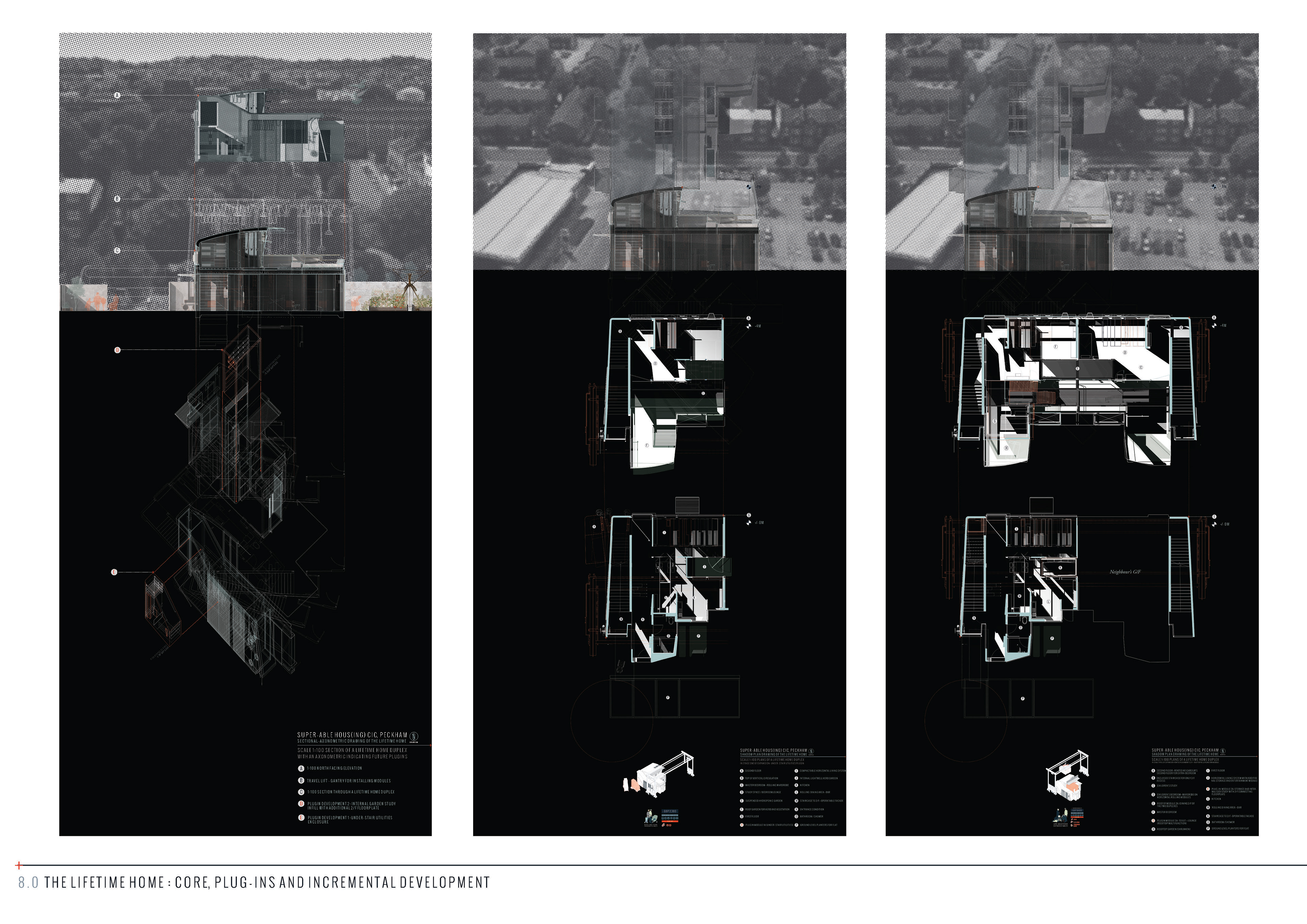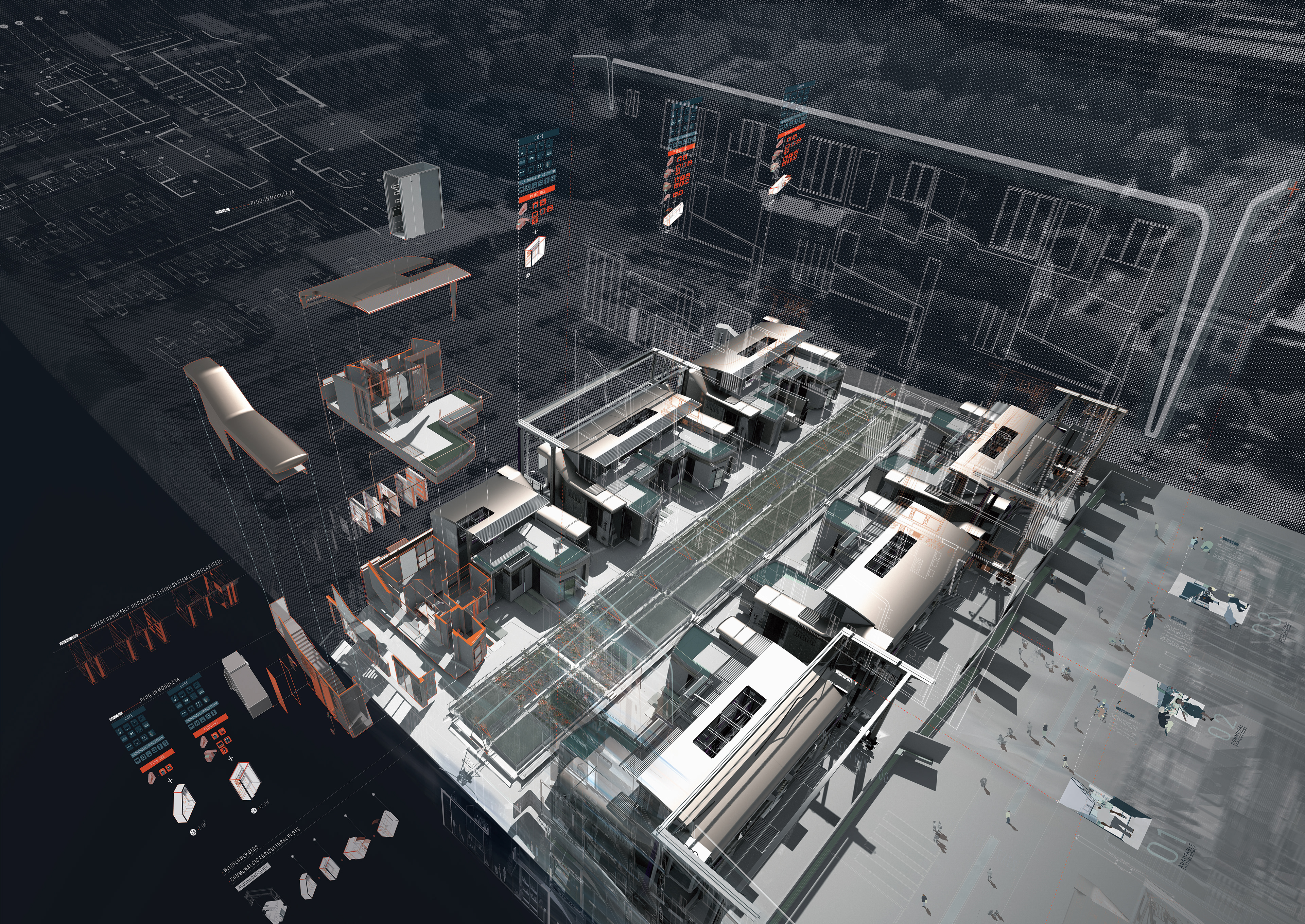 SUPER-ABLE HOUSING, CIC 
With an ageing population expected to rise by 46% in 2029, the requirements of a rapidly shifting demographic applied on the NHS, social infrastructure and the built environment must be addressed. Sited in Peckham, this masterplan tackles London's ageing demographic and shortage of public housing by promoting socio-physical wellbeing and community cohesion through an integrated Agricultural Social enterprise. Through the
introduction of co-owned urban agriculture plots and planting regimes which put emphasis on a Mediterranean Diet, various health complications are reduced as our average longevity increases. Key to the proposal is the development of a 'Lifetime Home' which adapts to the four lifestages that evolve to suit the needs of the developing family and ultimately, the Young-Old.
Project /  BSc (Year 3) Architectural Design
Design Tutors / Prof. Christine Hawley + Dr. Paolo Zaide