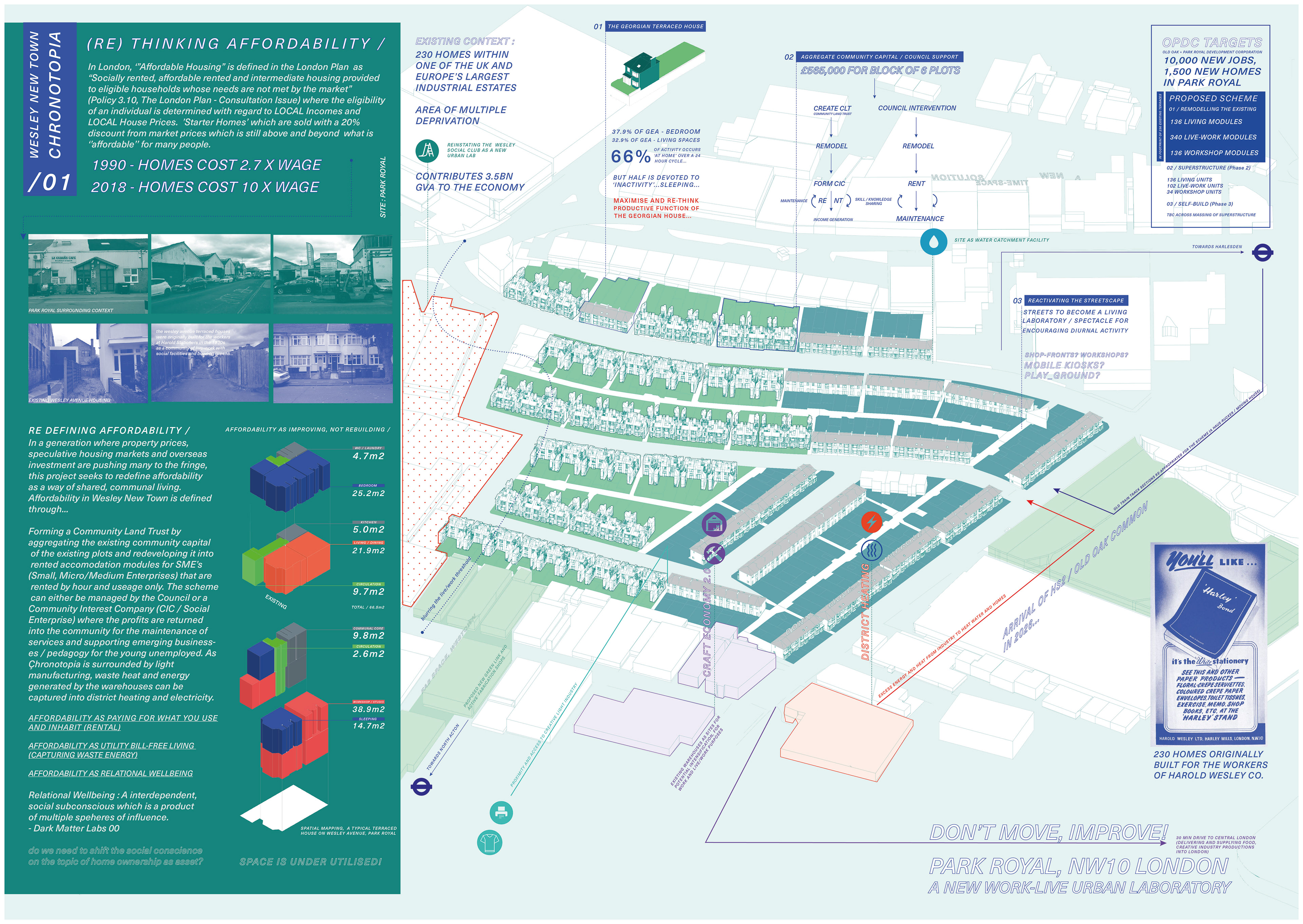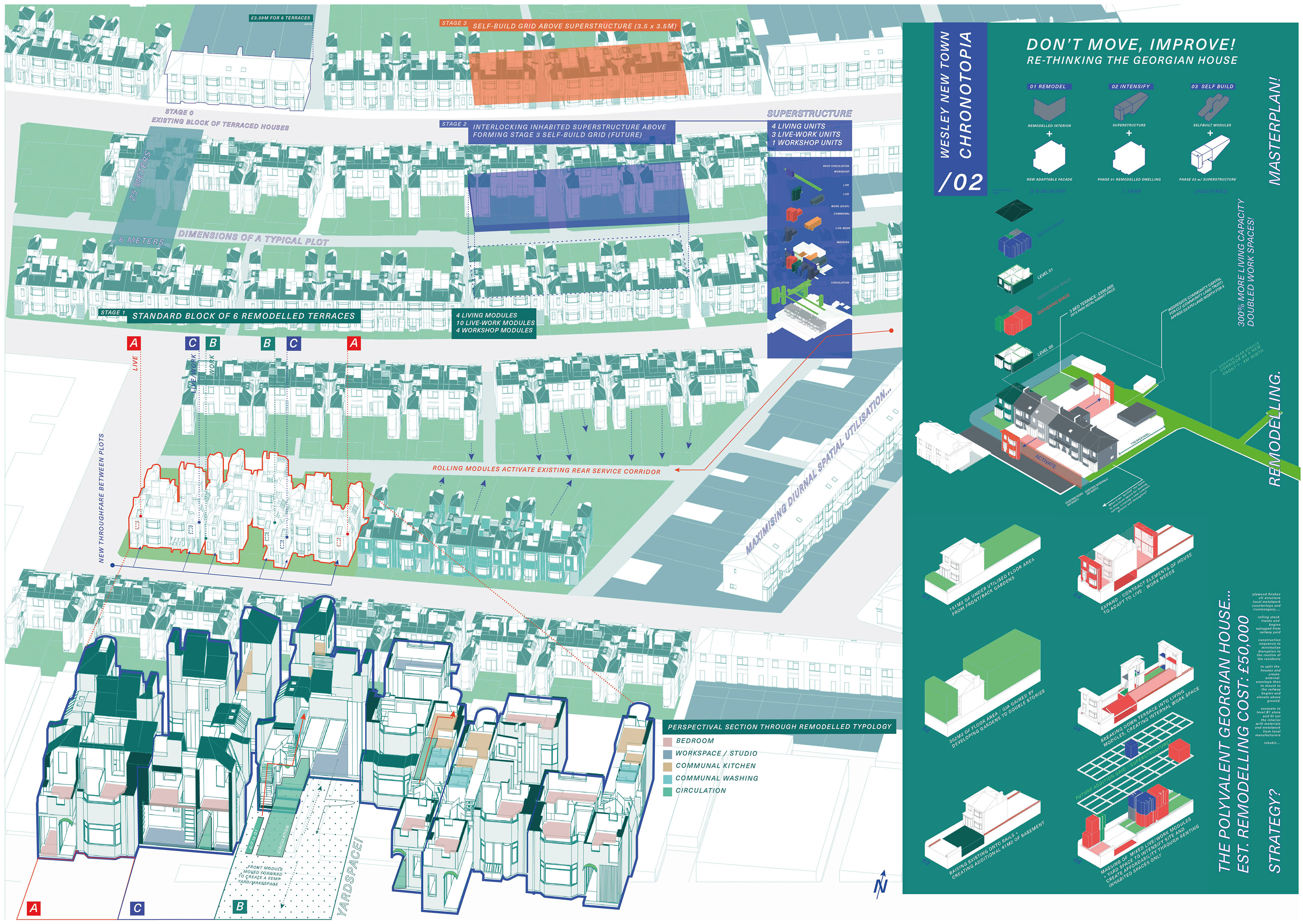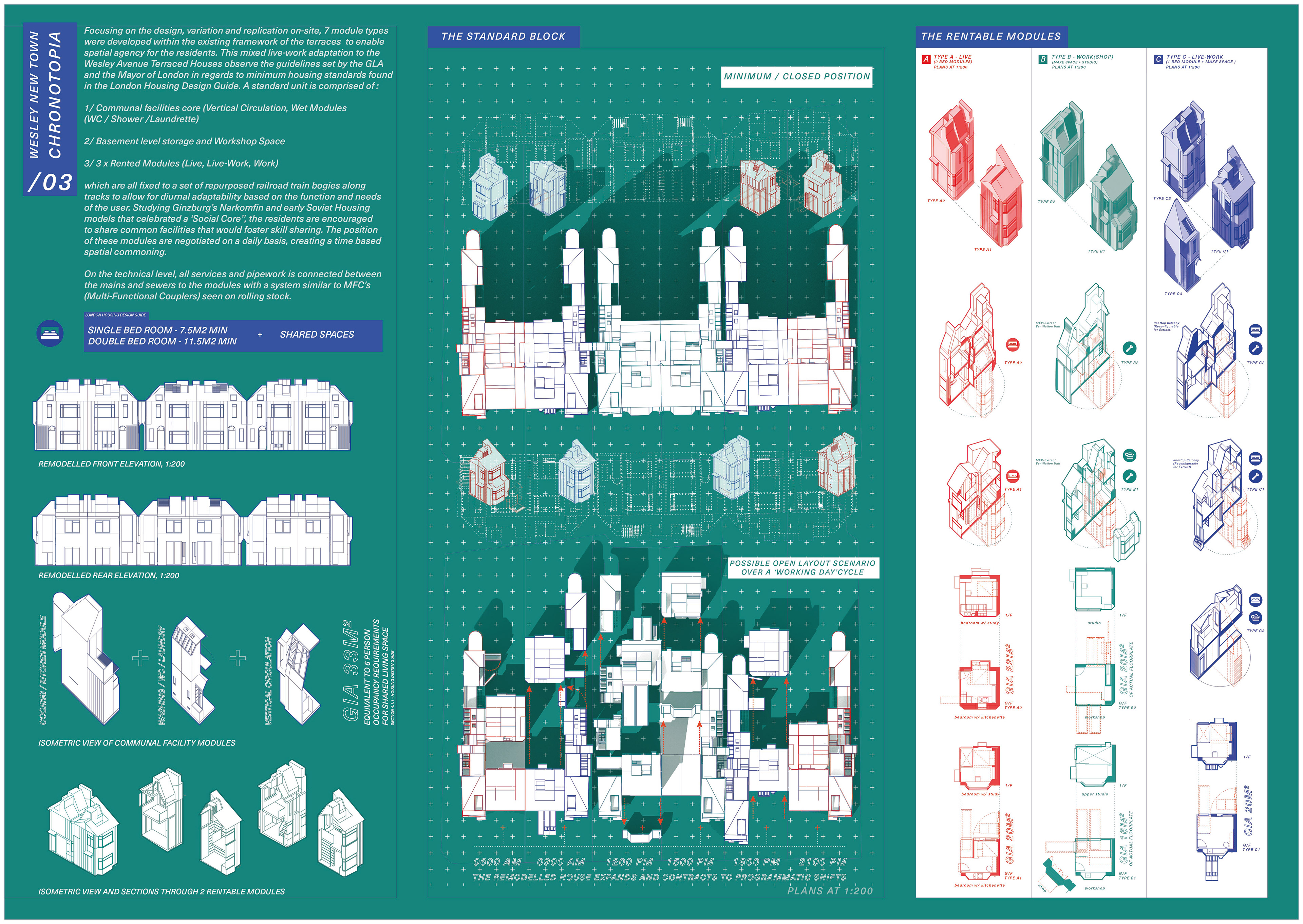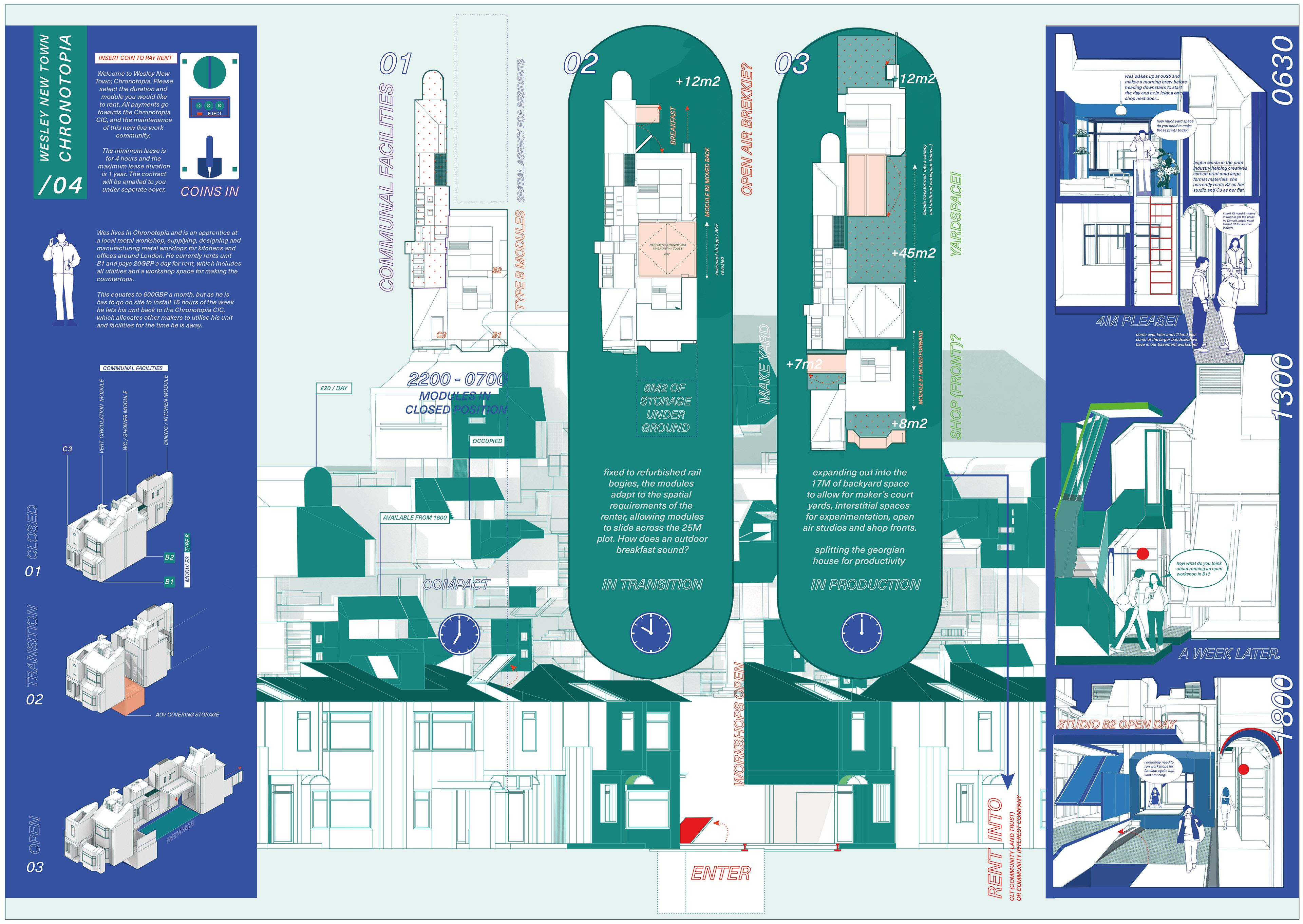 CHRONOTOPIA : WESLEY NEW TOWN
In London, '"Affordable Housing" is defined in the London Plan  as "Socially rented, affordable rented and intermediate housing provided to eligible households whose needs are not met by the market" (Policy 3.10, The London Plan - Consultation Issue) where the eligibility of an individual is determined with regard to LOCAL Incomes and LOCAL House Prices.  'Starter Homes' which are sold with a 20% discount from market prices which is still above and beyond  what is ''affordable'' for many people.
In a generation where property prices, speculative housing markets and overseas investment are pushing many to the fringe, this project seeks to redefine affordability as a way of shared, communal living. Affordability in Wesley New Town is defined through...
Forming a Community Land Trust by aggregating the existing community capital of the existing plots and redeveloping it into rented accommodation modules for SME's (Small, Micro/Medium Enterprises) that are rented by hour and useage only. The scheme can either be managed by the Council or a Community Interest Company (CIC / Social Enterprise) where the profits are returned into the community for the maintenance of services and supporting emerging businesses / pedagogy for the young unemployed. As Çhronotopia is surrounded by light manufacturing, waste heat and energy generated by the warehouses can be captured into district heating and electricity.
Focusing on the design, variation and replication on-site, 7 module types were developed within the existing framework of the terraces  to enable spatial agency for the residents. This mixed live-work adaptation to the Wesley Avenue Terraced Houses observe the guidelines set by the GLA and the Mayor of London in regards to minimum housing standards found in the London Housing Design Guide. A standard unit is comprised of :
1/ Communal facilities core (Vertical Circulation, Wet Modules (WC / Shower /Laundrette)
2/ Basement level storage and Workshop Space
3/ 3 x Rented Modules (Live, Live-Work, Work)
which are all fixed to a set of repurposed railroad train bogies along tracks to allow for diurnal adaptability based on the function and needs of the user. Studying Ginzburg's Narkomfin and early Soviet Housing models that celebrated a 'Social Core'', the residents are encouraged to share common facilities that would foster skill sharing. The position of these modules are negotiated on a daily basis, creating a time based spatial commoning. On the technical level, all services and pipework is connected between the mains and sewers to the modules with a system similar to MFC's (Multi-Functional Couplers) seen on rolling stock.
Beebreeders Student Award, London Affordable Housing Competition
Project /  MArch (Year 4) Architectural Design - Research , Bartlett Unit 13
Design Tutors / Sabine Storp + Patrick Weber